A significant personal injury can be traumatic and devastating to your life. Numerous issues will require your attention; they will include dealing with insurance companies, paperwork, and medical bills, which can be burdensome during your recovery time. 
It can be challenging to handle your injury claim without professional help; it may result in a longer claims process, smaller compensation, or no settlement if not appropriately handled.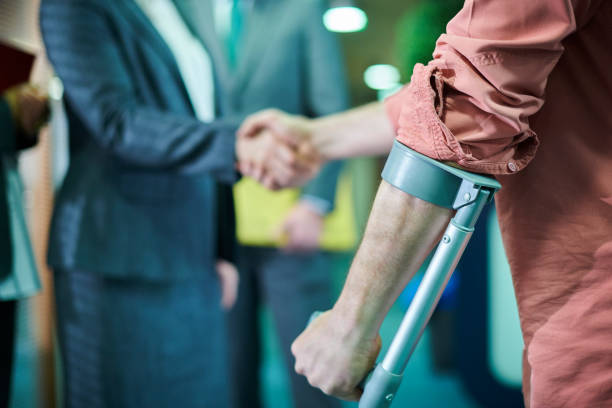 Getting the assistance of an experienced personal injury attorney is the perfect way to guarantee that your claim is handled correctly. You will receive the compensation you need to recover quickly after an accident.
Let's look at some of the reasons why you might need to employ a personal injury lawyer:
Experience Assessing Claims
Personal injury lawyers are familiar with instances like yours and can advise you whether it's worth going to court. If yes, an experienced personal injury lawyer in Monroe, GA, can help you with the claiming process and may enable you to get maximum compensation. Alternatively, a personal injury attorney can help you save time and money by avoiding preparing for a lawsuit if your case is unlikely to succeed.
Getting Your Claim Processed More Quickly
In many situations, the personal injury claims process takes months or years due to insurance red tape, witnesses, legal documentation, and other obstacles. When you're focused on recovering, you don't have time to wait months for a payoff.
When you hire a personal injury attorney, you get someone on your side who will keep track of your case and try to speed it up as much as possible. A personal injury lawyer has the right experience to assist you in receiving compensation quickly by contacting the insurance company or providers on your behalf and negotiating with the defendant's attorneys.
You Were Injured in the Accident
Severe injuries are common in auto, pedestrian accidents, and motorcycle accidents. A personal injury lawyer will use professional expertise and experience to help you get the compensation you deserve if you or your family member have been wounded.
If your accident has left you with a permanent or temporary impairment, severe injury, or pain and suffering, you should seek legal advice and representation. Allow an experienced personal injury lawyer to fight for you and get fair compensation. If you've been hurt because of someone else's negligence, you should concentrate on getting better rather than fighting for your rights.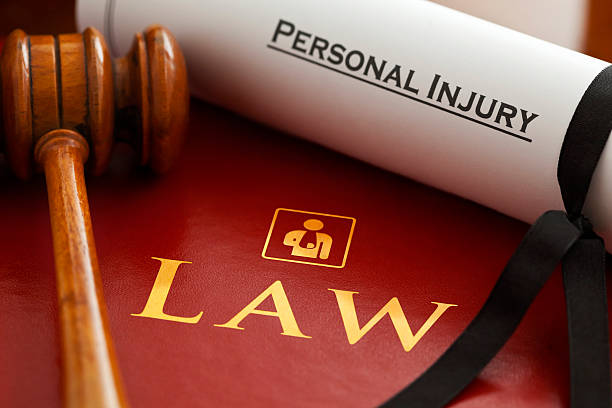 Personal Injury Attorneys Have Experience and Knowledge
A reputable personal injury legal company or attorney will have likely represented hundreds of clients in comparable cases. They're probably used to dealing with these situations and are aware of some of the most prevalent mistakes.
They have a clear and comprehensive understanding of the state's legal system in which they are practicing and are aware of the policies and processes they must follow.
It is Economical
You won't want to spend a small lot on legal expenses unless you know you'll get something in return since there are always several other costs to deal with post-accident.
As a result, some personal injury lawyers work on a no-fee basis, no-win, which means you won't have to pay anything unless the case is settled. Other competent firms will agree to accept a percentage of your settlement as their contingency fee. So, it's in their best interest to help you get the best possible claim settlement.
Reduce Your Stress Levels
It would help if you had a personal injury lawyer to handle your case, whether you have physical injuries, catastrophic injuries, or emotional distress. When you employ an attorney, it is their responsibility to sort through the issues and problems that arise, rather than having it all fall on you while you try to recuperate, work, and cope with daily life.
Getting a lawyer will help reduce your stress. It is wise to speak with an experienced lawyer to learn about existing rules and how they may apply to your situation and pursue compensation or legal action.
Personal injury attorneys may assist you in preparing a complaint against the plaintiff if an insurance company refuses to offer a fair settlement.
Obtaining the Best Medical Treatment
When you are wounded due to someone else's negligence, you should seek medical attention as quickly as possible. Some law firms have the top personal injury attorneys with experience and a broad network; they can also find the right doctors.
You need to get an accurate diagnosis to determine the extent of your injuries and the best medical care possible. Working with an attorney is highly recommended in wrongful death, medical negligence, and other serious personal injury cases.
A personal injury lawyer is the ideal professional to help you when you're filing a personal injury lawsuit and resolving concerns such as monetary compensation for medical expenses or wrongful death.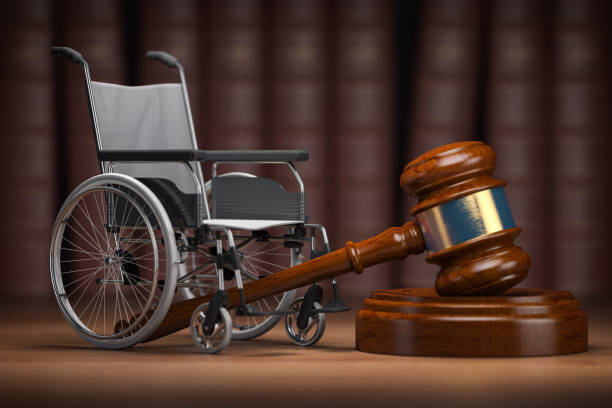 The Incident Appears to Involve Multiple Parties
It pays to have a law office on hand when a medical malpractice claim, a multi-car collision, or a workplace injury claim. You may need to speak with various insurance companies and fill out multiple reports in a multi-party accident. 
There may also be witnesses to question, camera footage, documents to keep track of, or other evidence. The best approach to smoothly getting through this legal issue or process is to hire an attorney.
Let's say a truck driver hits you on the road. An attorney might hold the trucking firm liable if it forced the driver to work longer hours than was permitted, resulting in their exhaustion and accident.
Objectivity
In any judicial proceeding, objectivity is crucial. Dealing with insurance companies, lawyers, and police enforcement can be overwhelming, and it can be hard for you to maintain objectivity.  
A personal injury lawyer will learn every specific aspect of your accident and prepare a strong case on your behalf. A lawyer will also help you level the playing field because the other side is likely to have a lawyer on their side.
Why Choose Our Personal Injury Lawyers In Monroe, GA
Hiring a personal injury lawyer could be crucial to your case. Suppose you've been injured due to someone else's negligence. In that case, you should contact a local personal injury attorney as quickly as possible to preserve your rights and claim any damages you may be entitled to get compensation. We handle personal injury lawsuits involving car accidents, motorcycle accidents, and other accidents.
With compassion and determination, the Hanks, Ballard & Barth, LLC personal injury attorneys seek justice for the injured victim or advise the injury victim on issues they should not do to avoid the risk of failing to win their claim. Our law company also provides free consultation and a free case evaluation.
At Hanks, Ballard & Barth, LLC, we're a personal injury law firm with full-time offices in Monroe, GA, to conveniently serve our clients. Contact us today and let one of our knowledgeable personal injury lawyers provide you with professional legal representation that will help you maximum compensation. We'll handle everything so you can concentrate on your health and recovery.